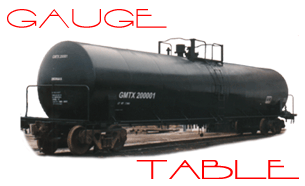 PHONE (847)-228-6022
FAX (847)-228-6029



For a list of reporting marks and tables on this system click here.


E-Mail info@gaugetable.com To Email Us Click Here





Bookmark This Page For Easy Reference To Return Here Again
If you do not know how to bookmark this page, click on the word "Questions" above to receive instructions.

---
This Page Sponsored by TransMatrix
Comments should be sent to Gaugetable
© Copyright 2002 Gaugetable
Created for Gaugetable by Genematrix, Inc.